Business model
Administer has a diverse service offering enabling the company to offer its customers both financial management services as well as HR and payroll administration services provided by the same group.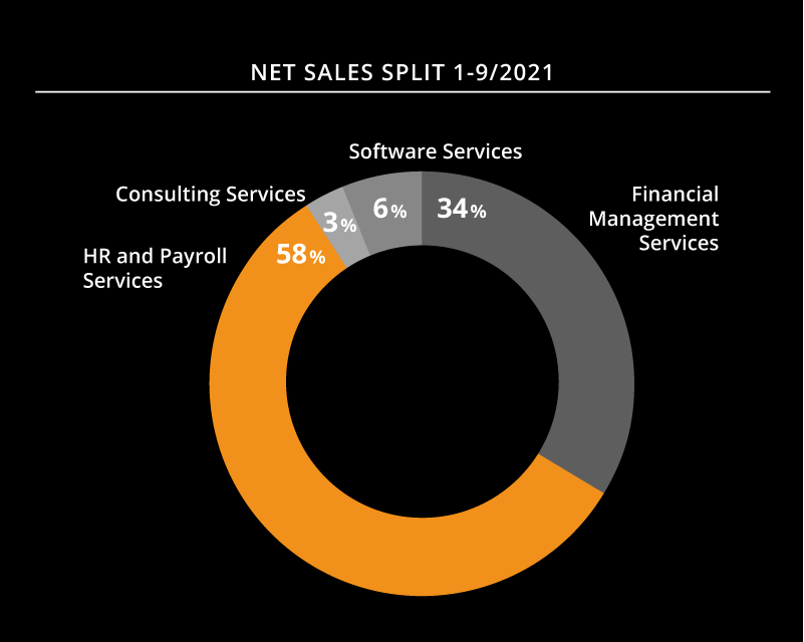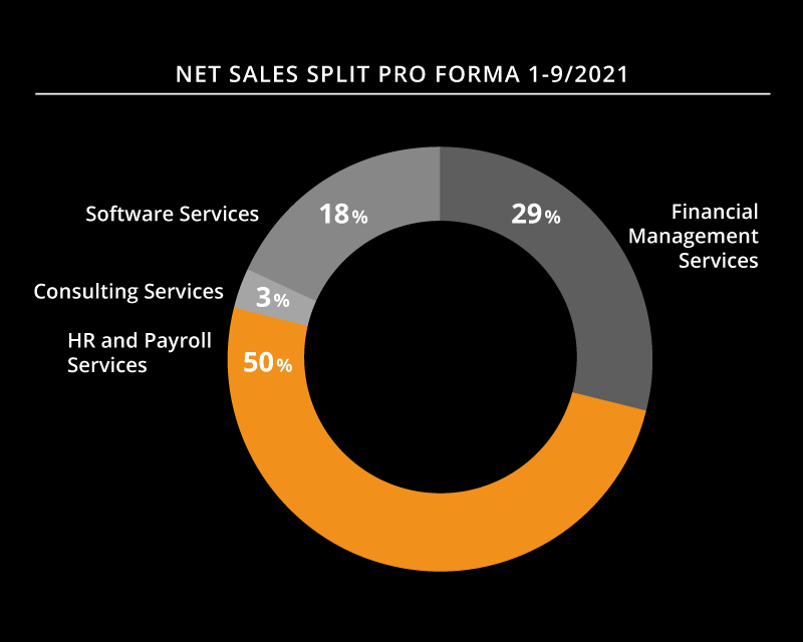 Financial management services:
Accounting and reporting services through which the company can provide timely financial information to its customers
Electronic financial management which allows Administer's customers to access their timely financial information online or via the eFina Mobiili application.
Includes the sale of eFina software as part of the service offering.
HR and payroll administration services:
Payroll administration services to help customers outsource their payroll administration to enhance their administration and benefit from automation
HR services which are provided to companies operating in Finland who seek to outsource their HR services.
HR and payroll services are offered as an entity including service and software
Consultancy services
Financial management services, consulting services related to HR and payroll services
Software services
EmCe software and software consultancy
Research and development
Administer uses its own technology to provide services and create software, and this requires significant investments in research and development. The company has a long history in the development of software products for its own service production and software sales. Administer's own development team includes about 60 people.
Administer's management believes that automation and AI will control financial management services in the future, due to which Administer is investing significant amounts in developing technology. Administer has internally developed tools integrated into the eFina software that are used to automate procedures that traditionally have been handled manually. In the future, Administer aims to continuously develop its AI solutions to support its customers' decision-making.